Do you find you self saying "It's too late to do it now"? Well one of our wonderful BHVA members has written to tell you why you are never too old to try again and share with you what he has gained from singing again.
We asked Ian what he would say to someone when encouraging them that they are never too old……here is what he said…..
As a child I was always singing.
Just over 70 years ago my parents (father was a vicar) decided that I should go to a choir school. Even though I loved singing I, as a 7-year old, certainly did not have any intention of leaving home for a boarding school and threw an almighty tantrum. I stayed at home!
While I have always loved singing in church choirs and in Rushden with the St. Cecilia Singers, the Operatic and Theatrical Societies it was not until I heard from a friend that the NN10 Community Voices were shortly to start rehearsing Carl Orff's Carmina Burana which was to be performed at the Royal Albert Hall by The Really Big Chorus. I had sung this work as a second bass in 1975 with the Stevenage Symphony Chorus and Orchestra and was excited at the prospect of doing so again. Accordingly, I joined the NN10 group and met Beccy Hurrell who, at that time was the MD.
At that time my singing was very rusty and I asked Beccy for lessons.
I started on a voyage of voice discovery…..
…at the end of October 2016, just after her second son was born. I am still there. During this time, I have learned many things both about myself and my voice and its ability. While I am not at the front of the queue to show off, clamour in front of the camera or be the first in line for accolades, I am much more modest and readily accept reality as it is. While I am very used to working in front of an audience (lecturing, teaching, giving seminars, acting etc) singing solo is not my natural forte! However, with a lot of encouragement from Beccy I have managed to 'crawl out of the cellar of my mind' (Management handbook) and now do not doubt the ability that I have to perform in public. Over the years I have sung all four of the major voice ranges. I am a bass-baritone and, despite my age still, unlike Jacques whose 'big manly voice, turning again towards childish treble' ('All the World's a Stage', W. Shakespeare) I am able to attain a decent range of notes.
What shall I say?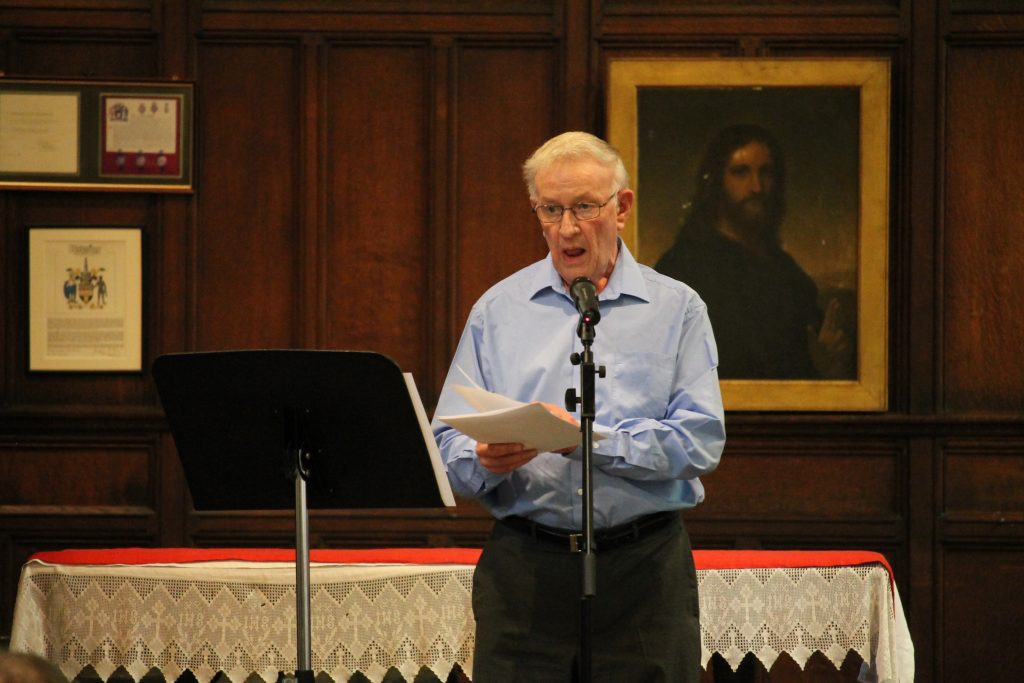 I still love singing: it makes me happy, it is good for the soul, it inspires me to strive for greater things musically and, when all is said and done, I still sing for fun! Frequently, after my weekly singing lesson, I sing all the way home!
Am I a good singer? No! However, I have improved tremendously over the past six years. All thanks to an inspiring, dedicated, consummate professional – Beccy. A wonderful lady for whom I have the most respect. Thank you.
You are never too old to try again!
Give it a try and I promise you that you will not regret it.